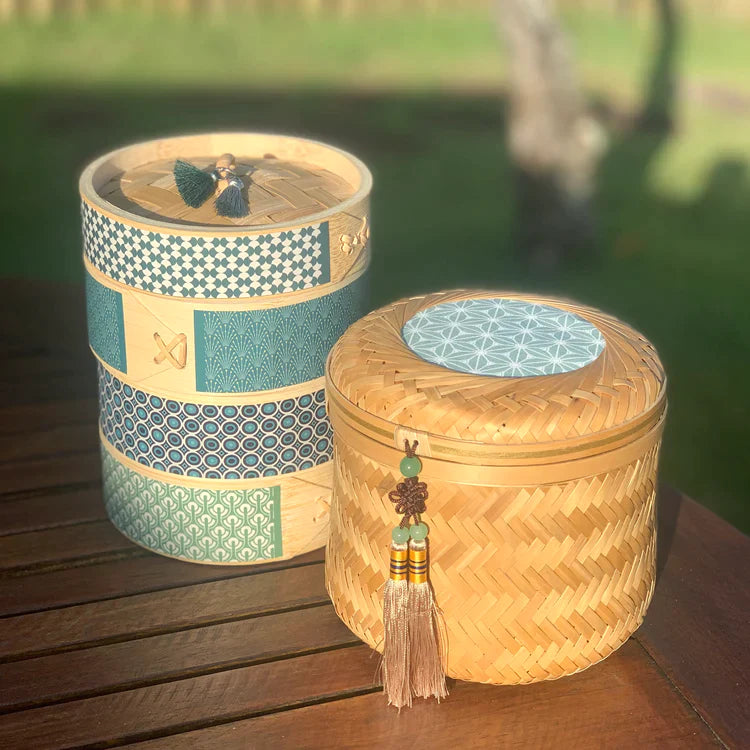 The name SAN | XIA, which means "three small boxes" in Mandarin, pays homage to its flagship product: the three-tiered steam basket.
Combining function and aesthetics, SAN | XIA gives traditional Asian boxes and steamer baskets an updated look with gorgeous tassels and colourful decorative washi papers to make a perfect gift. 
So fresh and colorful! They make a perfect gift, or a lovely accessory for keeping your mess beautifully organized!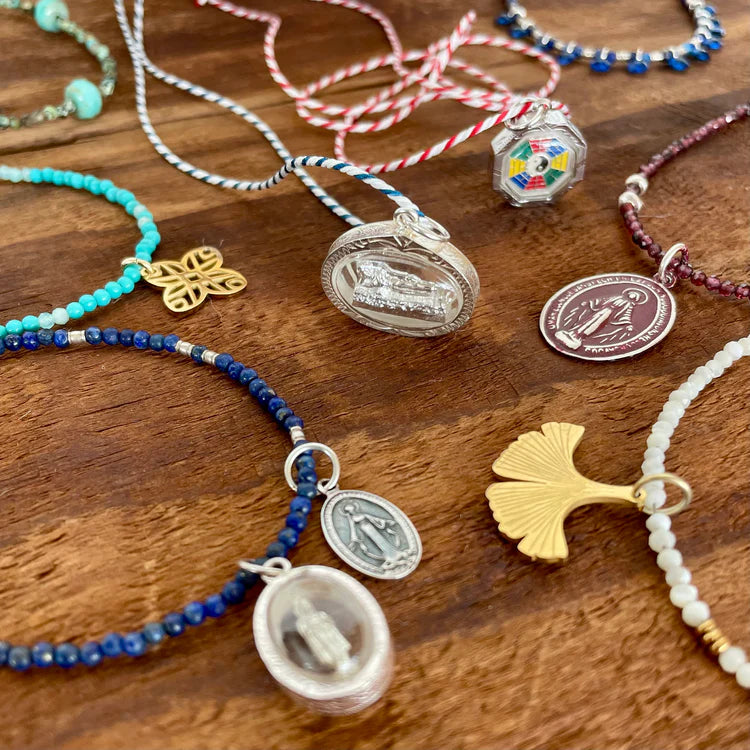 This year, SAN | XIA is delighted to announce that the brand now offers an exquisite collection of silver - and gold-plated jewelry pieces, many of which are inspired by the Buddhist philosophy. These necklaces, which can be arranged to fit as bracelets too, feature stunning assortments of Japanese silk cords, delicate stones, Thai amulets, and other pendants from various parts of the world, like Brazil, France, Morocco, and India. All jewellery is handmade by Sandra and craftsmen in Bangkok.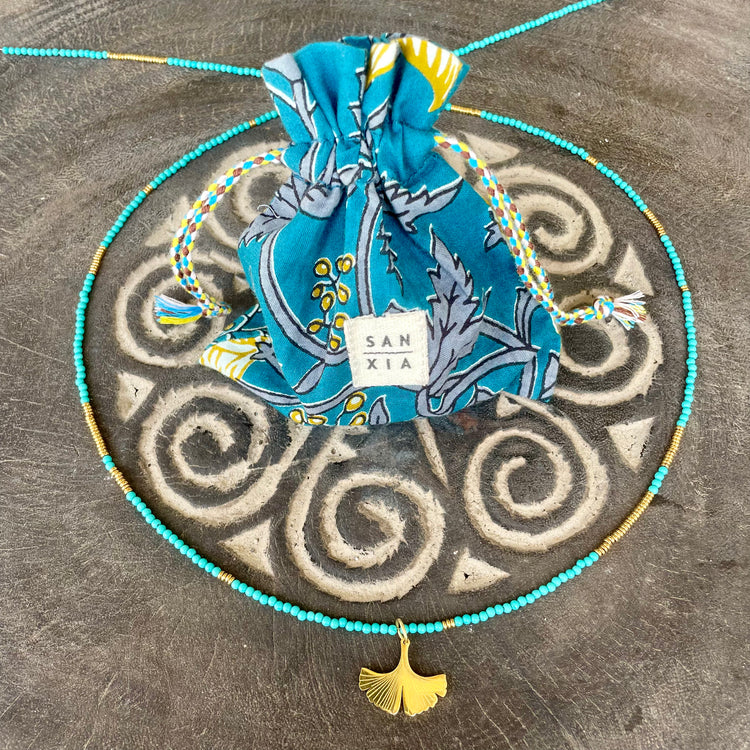 Each piece is stored and sold in a vibrant pouch handcrafted of Indian cotton and Chinese thread with the option of gifting it in our signature SAN | XIA basket, making it a delightful treasure within a treasure when opened by the receiver!
The baskets are made by local Chinese artisans, and are decorated in collaboration with Home Sweet Home, an NGO dedicated to assisting individuals with disabilities, and the homeless population in Shanghai, where Sandra previously lived. By buying from SAN | XIA, a part of your money is donated to Home Sweet Home.