STYLE IS LIKE MUSIC, IT'S JUST A QUESTION OF MIXING...
This perfectly describes my creative process, where I continually blend elements: old and new, Chinese and Japanese influences, silver and gold, spirituality and style.
logo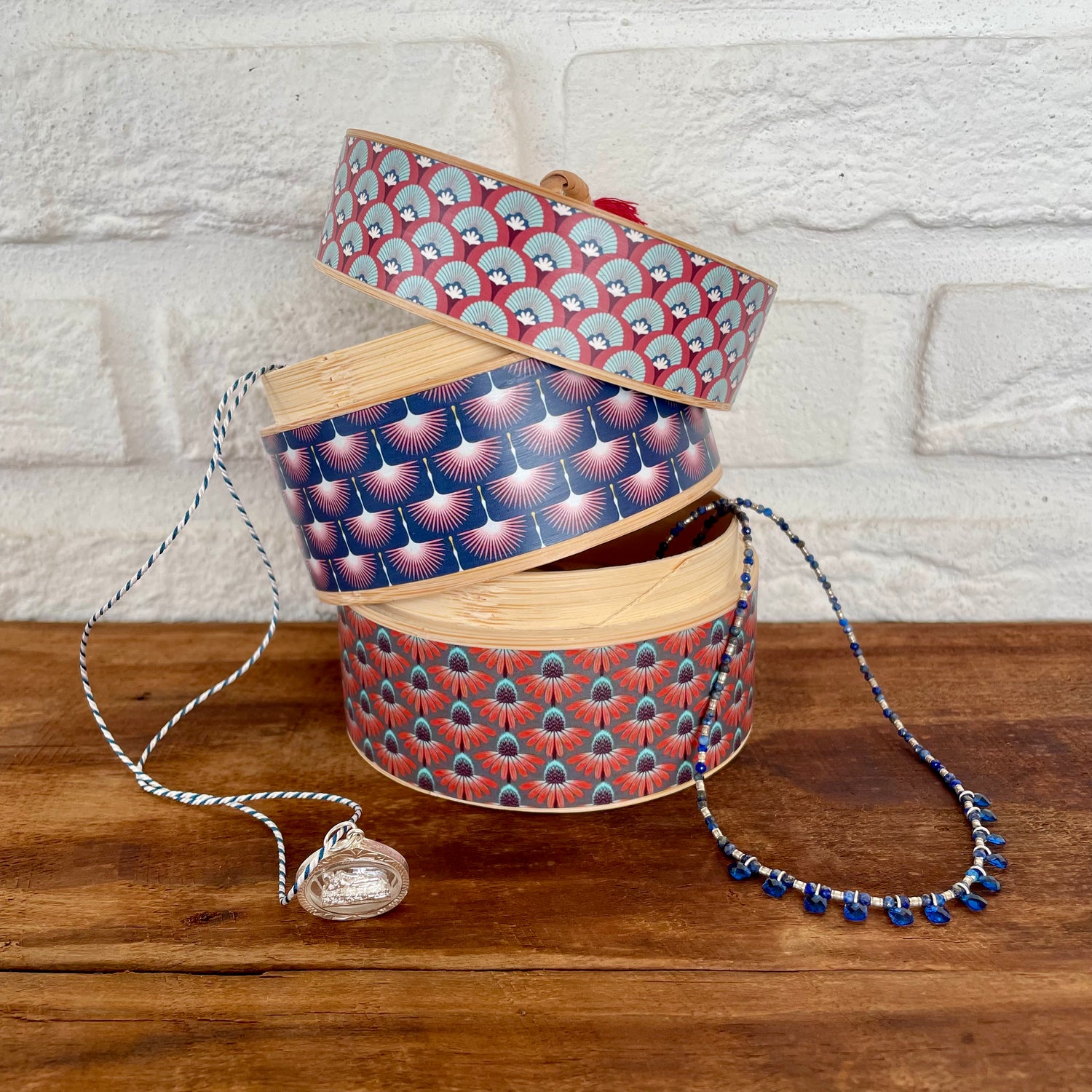 BRAND
SAN | XIA, which means "three boxes" in Mandarin, pays tribute to its flagship product, the 3 layer steam basket, created during an insomnia night, with masking tape and traditional Japanese paper that she had kept for several years:they are so beautiful, one day I might do something with them...
Discover
PRODUCTION
These boxes are gorgeous, practical AND by purchasing you are helping Home Sweet Home, a non-profit organization, whose main objective is to help those who are homeless and/or disabled.
Discover